겐코 쿠마의 새로운 바르셀로나 캠퍼 스토어
after designing camper's store in milan, kengo kuma has completed the renovation of a second retail space for the spanish shoe company, this time in barcelona. facing the plaza catalonia, camper paseo de gracia incorporates a revolutionary catalan method of construction which uses vaulted ceramic plates as the form-work of floor slabs.
겐코 쿠마는 이번 프로젝트에서 세라믹 플레이트를이용한 카탈란 지방의  전통방식의 공법을 이용하였다.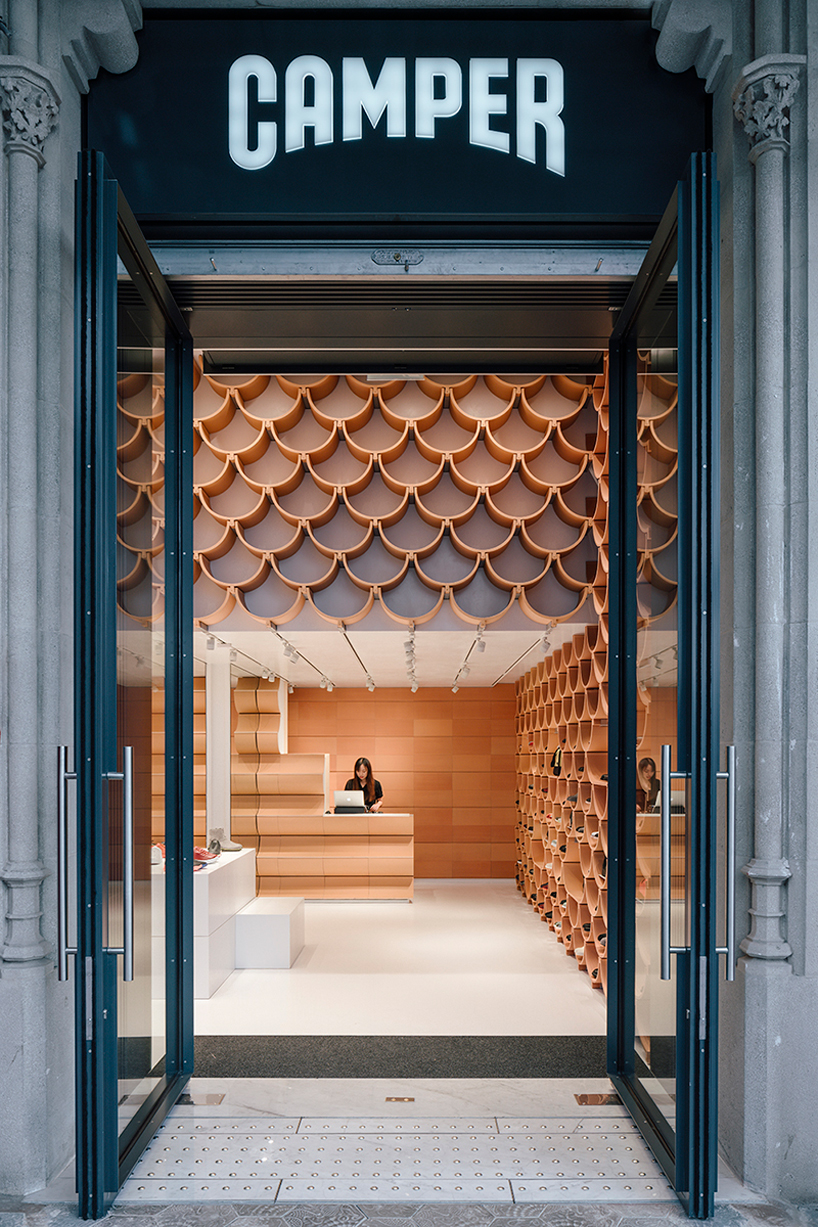 all images by imagen subliminal (miguel de guzman + rocio romero)
kuma has chosen the ground-breaking concept of the vault, which was also a great point of reference for catalan architect antoni gaudi throughout his works, as the main visual feature of the barcelona camper store. the ceramic vault has been used here as the basic unit of the furniture, from shelves, to benches, and counters for the shoes, resulting in a warm and friendly atmosphere which reflects the culture of catalonia.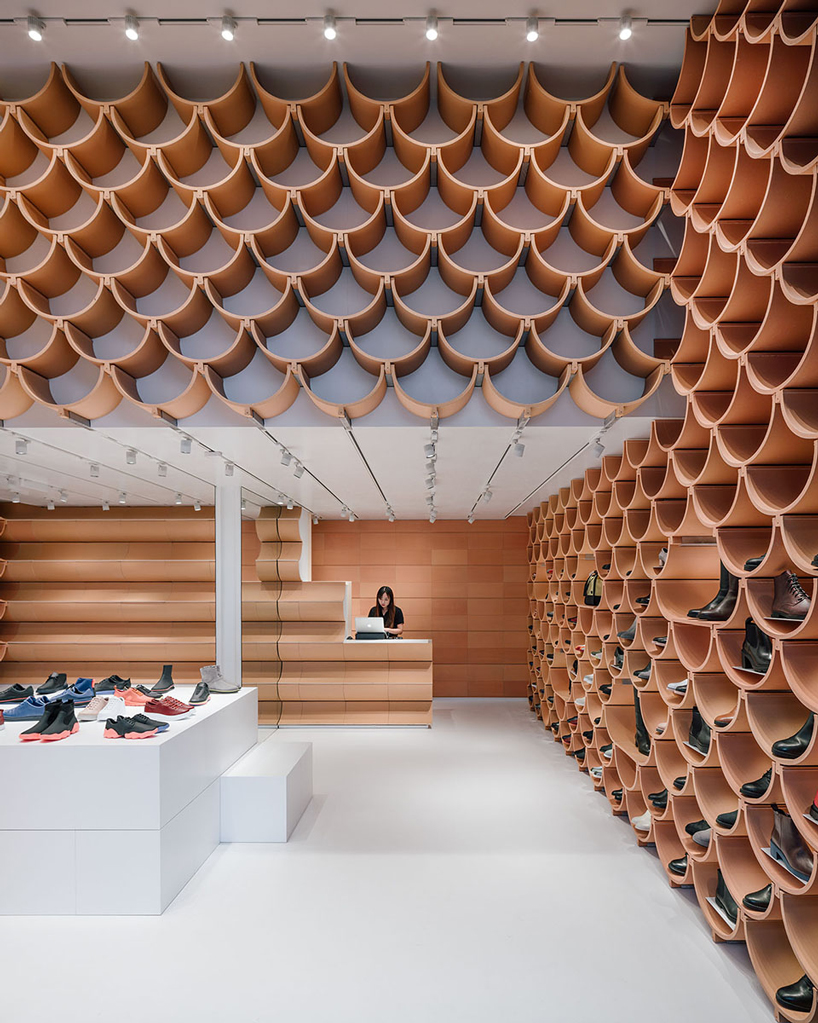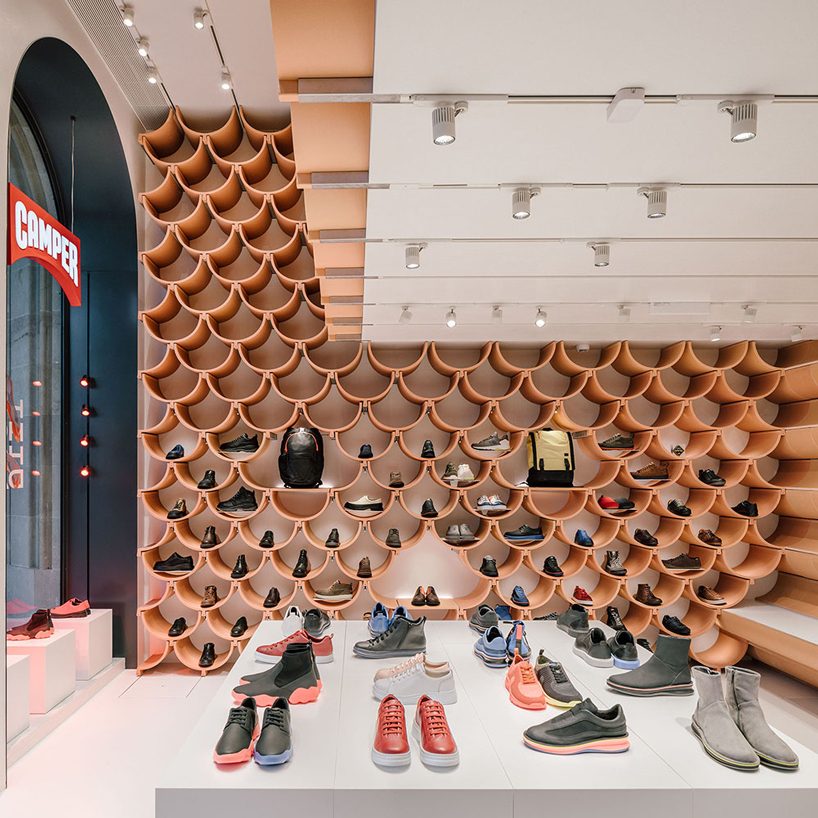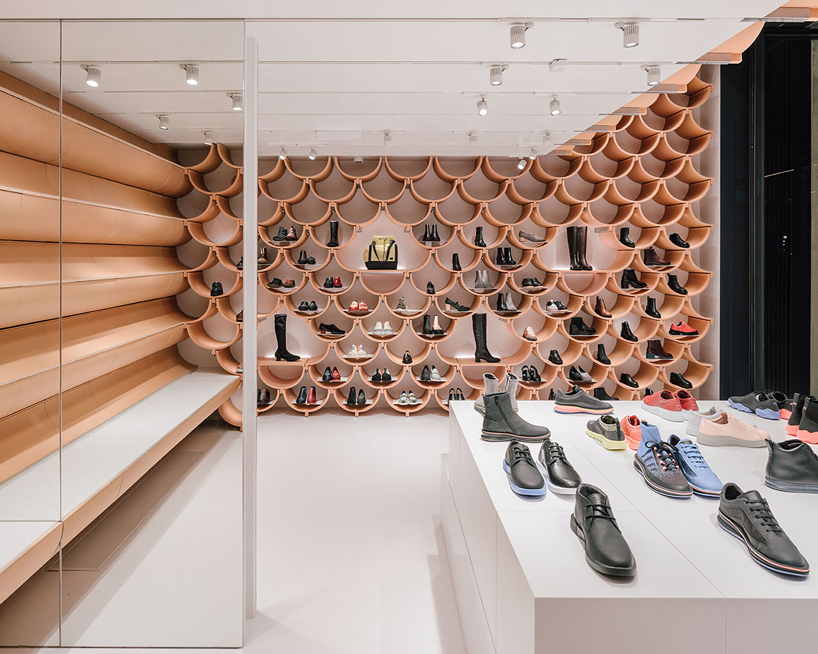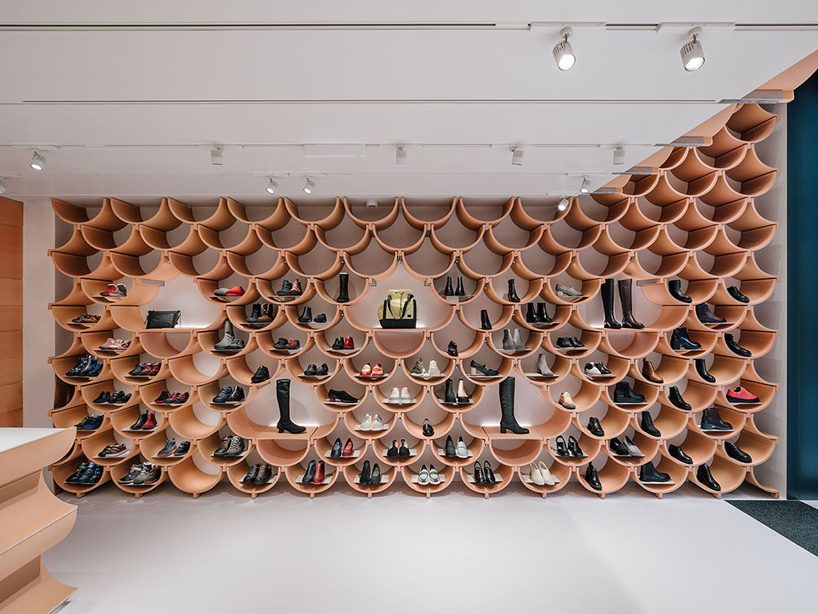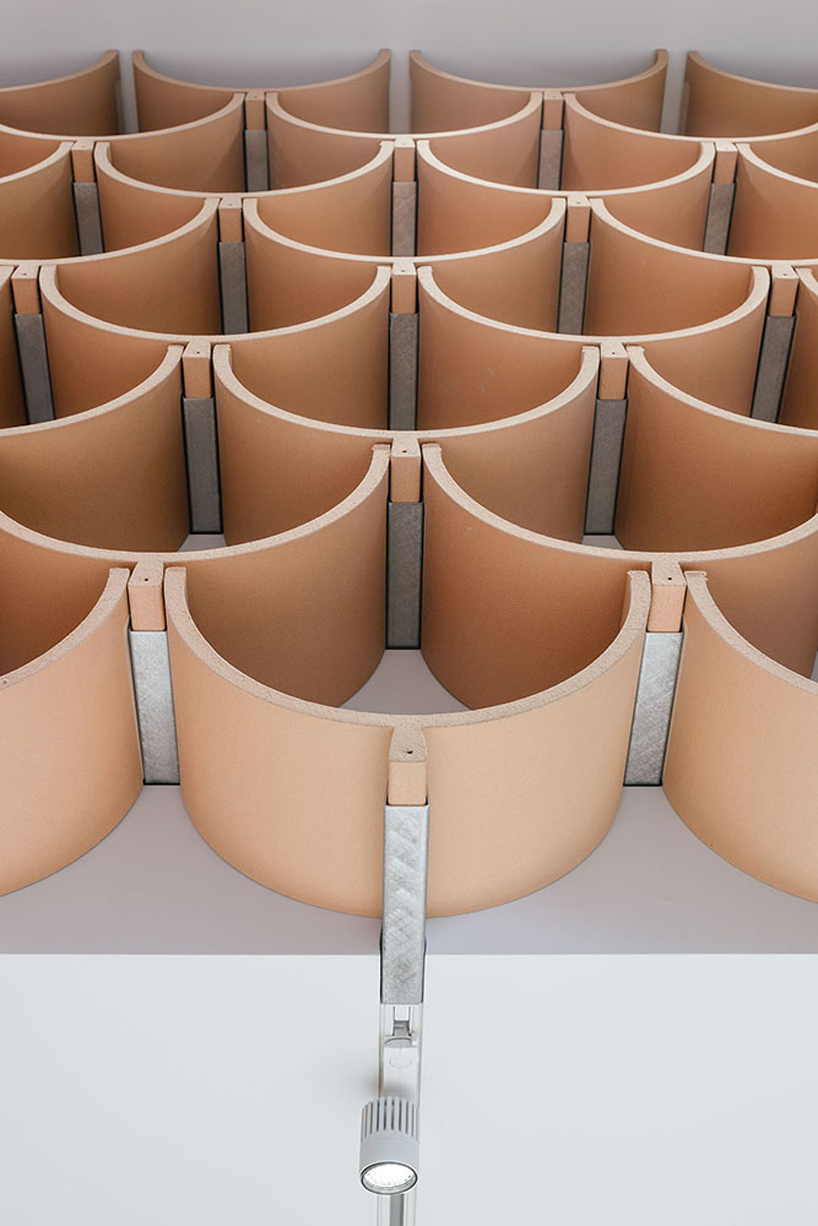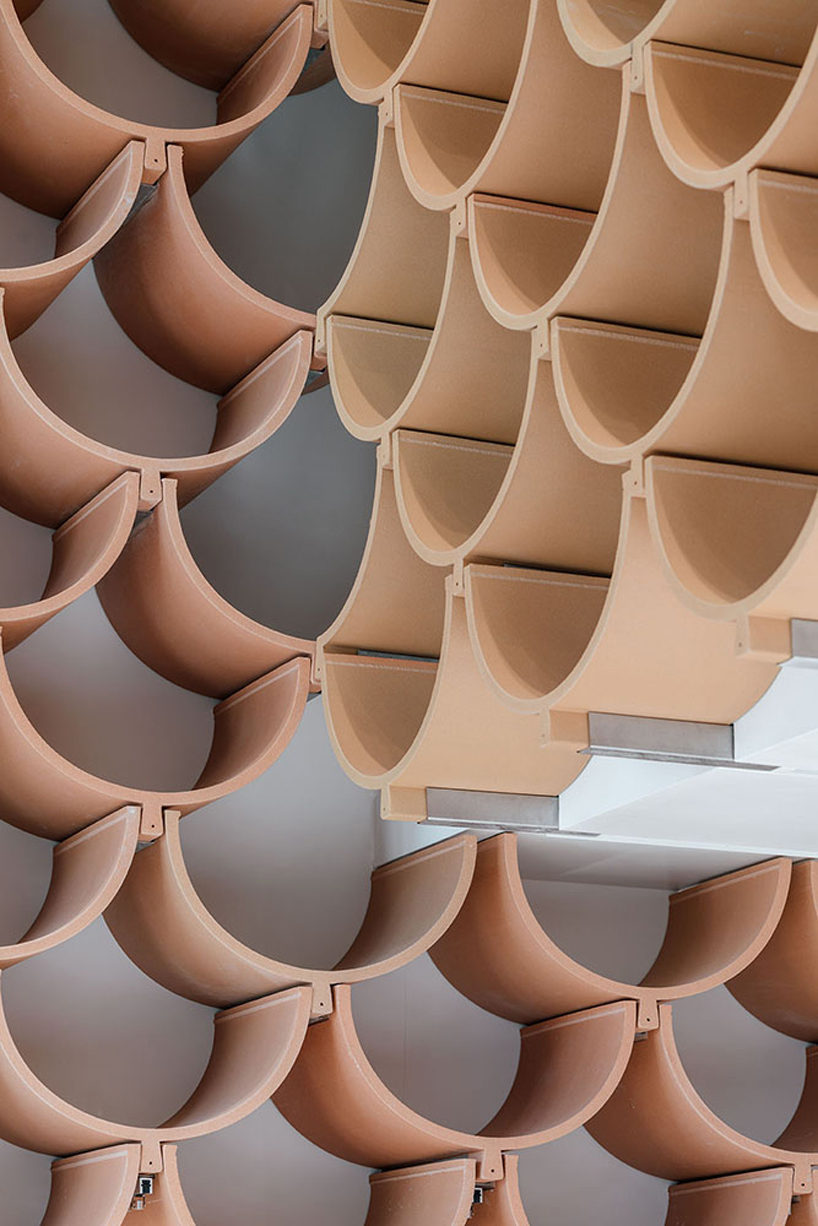 project info:
architect: kengo kuma and associates
name: camper paseo de gracia
location: barcelona, spain
type: retail
total floor area: 80 m2
partners in charge: kengo kuma, javier villar ruiz
project team: jaime fernandez calvache (pm), nicola maniero, ludovica cirillo, kimio suzuki (visualizations)
client: camper
contractor: norden gse, s.l.u.
lighting designer: viabizzuno
ceramist: ceramica cumella